Honey Roasted Pineapple Salsa – Mild
Description
A delicious gourmet, all natural, gluten free, Honey Roasted Pineapple mild salsa  made with  "real roasted pineapple", fire-roasted tomatoes, smoky chipotle peppers, roasted vegetables, and smoked spices. Texas Brew Honey Roasted Pineapple is a cut above standard pineapple salsa.
Experience the flavor, texture and the sweet aroma of roasted pineapple mixed with smoky chipotle. Sweet, with a hint of warm spice, Honey Roasted Pineapple embodies a little bit of Texas, Hawaii, and Mexico.
Suggested Uses
Mix it with softened cream cheese, make Chilled Pineapple Shrimp or an excellent salad dressing.
Ingredients
Roasted Tomato, Roasted Pineapple, Filtered Water, Honey, Pineapple In Natural Juice, Roasted Onion, Diced Tomato, Roasted Poblano Pepper, Chipotle Peppers (Water, Chipotle Peppers, Onions, Tomatoes, Vinegar, Sugar, Salt, Garlic), Pineapple Juice Concentrate, Cilantro, Lime Juice Concentrate, Roasted Garlic, Xanthan Gum.
Nutrition Facts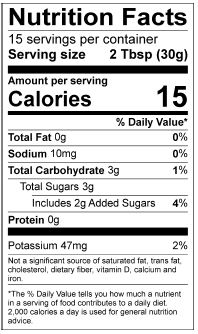 Awards